With the use of a halogenerator to crush the 99.99% pure, pharmaceutical-grade Sodium Chloride (salt), microscopic particles (2mcg) are dispersed via aerosol into a salt booth. This dry salt aerosol works to address respiratory concerns and skin conditions.
Dry Salt ( HaloTherapy ) is safe for ALL ages- young and old alike! Children respond to therapy even more quickly than adults! It is not only safe but is a highly recommended natural treatment with no harmful side effects!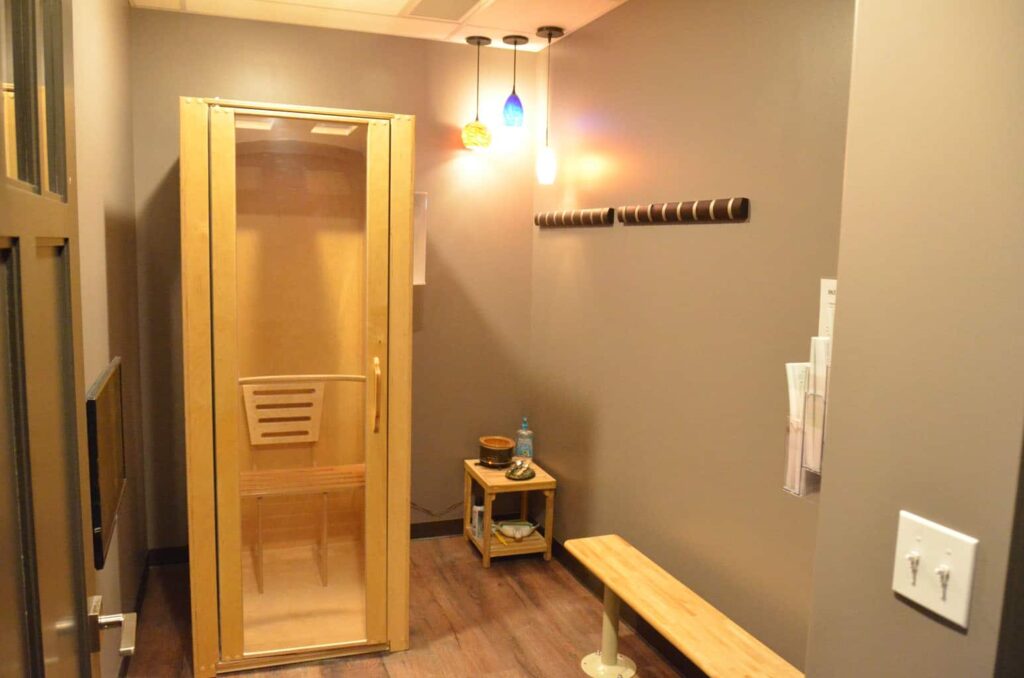 How does Halotherapy work?
Super Absorbent – Salt particles act as a sponge to absorb any foreign substances & mucus along the entire respiratory tract. Like a toothbrush, the dry salt cleans and removes built-up foreign elements, that may cause respiratory symptoms/conditions.
Anti-Inflammatory – inhaled, the dry salt helps to reduce inflammation in the respiratory tract, opening airways, resulting in higher oxygen intake, increased energy, and improving the immune system function.
Anti-Bacterial – dry salt particles dissolve bacteria and pollutants lodged in the respiratory tract, allowing them to be naturally expelled by the body (cough, sneeze, blowing your nose!)
Who benefits from Dry Salt Therapy?
Asthma, Emphysema, COPD, Chronic Bronchitis
Cystic Fibrosis
Coughs, colds, & flu; Allergies, Hay Fever; Sinus infections/sinusitis
Snoring, Sleep Problems
Acne; Psoriasis; Eczema
Stress; Anxiety; Fatigue
Athletes; vocalists
How should I prepare for a Dry Salt Session?
We recommend loose, comfortable clothing. If you are seeking therapy for skin health, the area of concern needs to be exposed. There is no concern for getting salt in your eyes or hair. We also recommend removing glasses and no cell phones while in the salt booth (salt is corrosive).
How many sessions do I need? How often?
For the best results, we recommend a series of treatments. Based on if your symptoms (acute episode or chronic or maintenance) will also dictate how many sessions you may need. Some individuals prefer Dry Salt Therapy as an adjunct to their overall respiratory or skin health regime.
To learn more, visit: www.SaltTherapyAssociation.org